In this all-new experience, guests become detectives to solve the mystery of who murdered the elusive Mr. Boddy in a walking tour around town to visit the legendary rooms of Tudor Mansion.
Kevin , KJ and I participated this weekend , and we loved it . We were in detective mode as soon as we checked in . For Check in just go to the check in table right in front of the Buenaventura Mission and present your tickets. At the check in table they will give you your detective sheet and pencil .
Our group was composed of all ages, we were led by Mr. Butler ( Kevin was putting the money on Mr. Butler as the killer ) through iconic CLUE locations such as the Hall, the Billiard Room, the Dining Room, the Library, the Kitchen, the Study and the Conservatory. While slipping through secret passageways and unexpected locations, the detectives will have a chance to interrogate the infamous suspects Professor Plum, Miss Scarlet, Colonel Mustard, Mrs. Peacock, Mr. Green and Dr. Orchid. Each character attempted to convince us of their innocence. We have to listen closely, take notes and ask questions and use our investigative skills to solve the mystery. At the end we all deliberated together until we figure WHO DID IT , WHERE IT HAPPENED and WHICH WEAPON.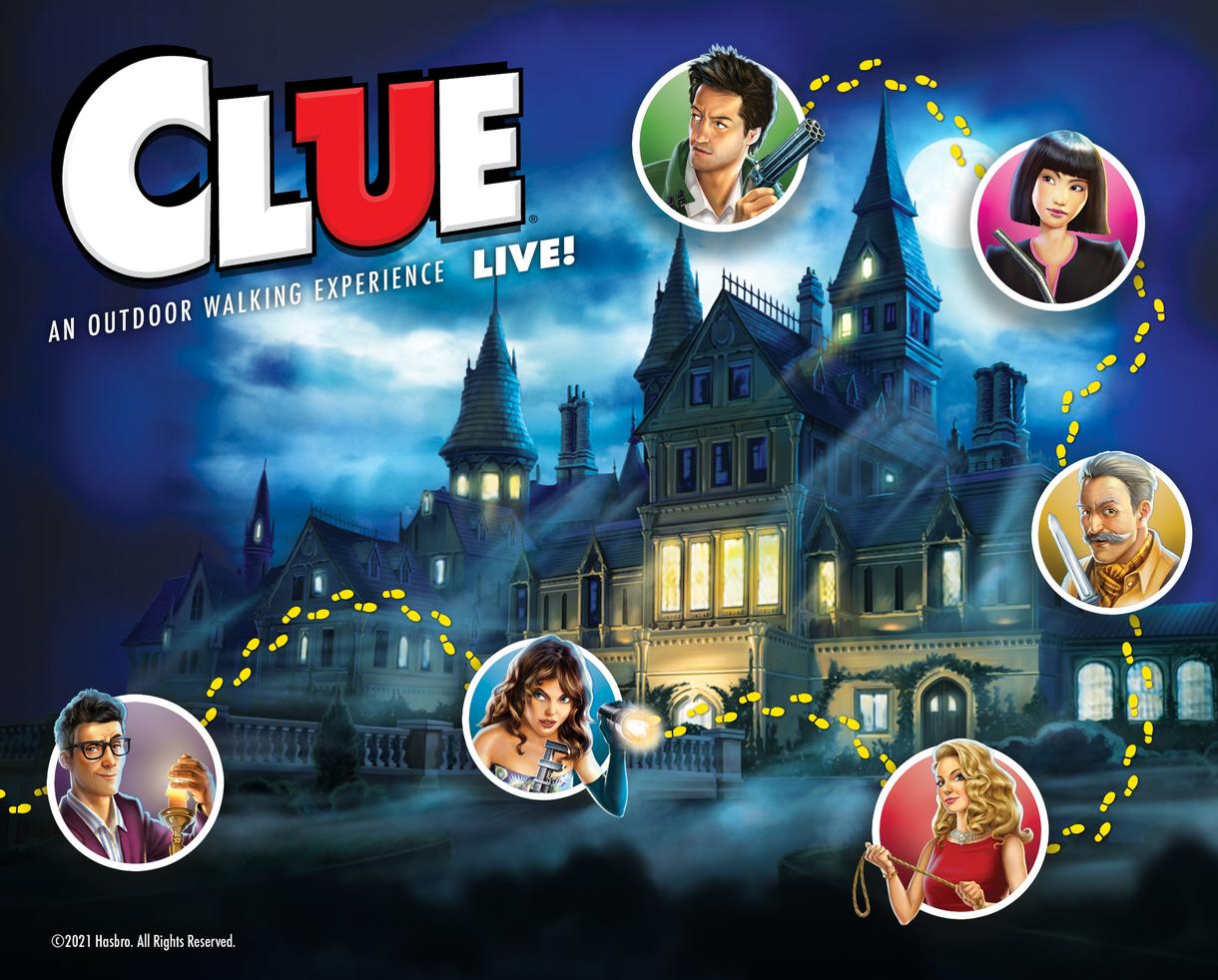 Check my Highlights videos and our 5 facts and tips on our Instagram post
A very limited number of tickets are available NOW. This is a limited preview opportunity to be the first to see this new experience. It is only being offered to select groups of people until tickets are gone.
I have the best news : DISCOUNT tickets through Certifikid !! WOHOOOO
"CLUE Live! - An Outdoor Walking Experience" is performed entirely outdoors for audience members who walk through a city in small, socially distanced groups. The experience will begin in front of Mission Park, directly across from San Buenaventura Mission at 211 E. Main Street (east of the Museum of Ventura County) in Ventura from April 15th through May 2nd.