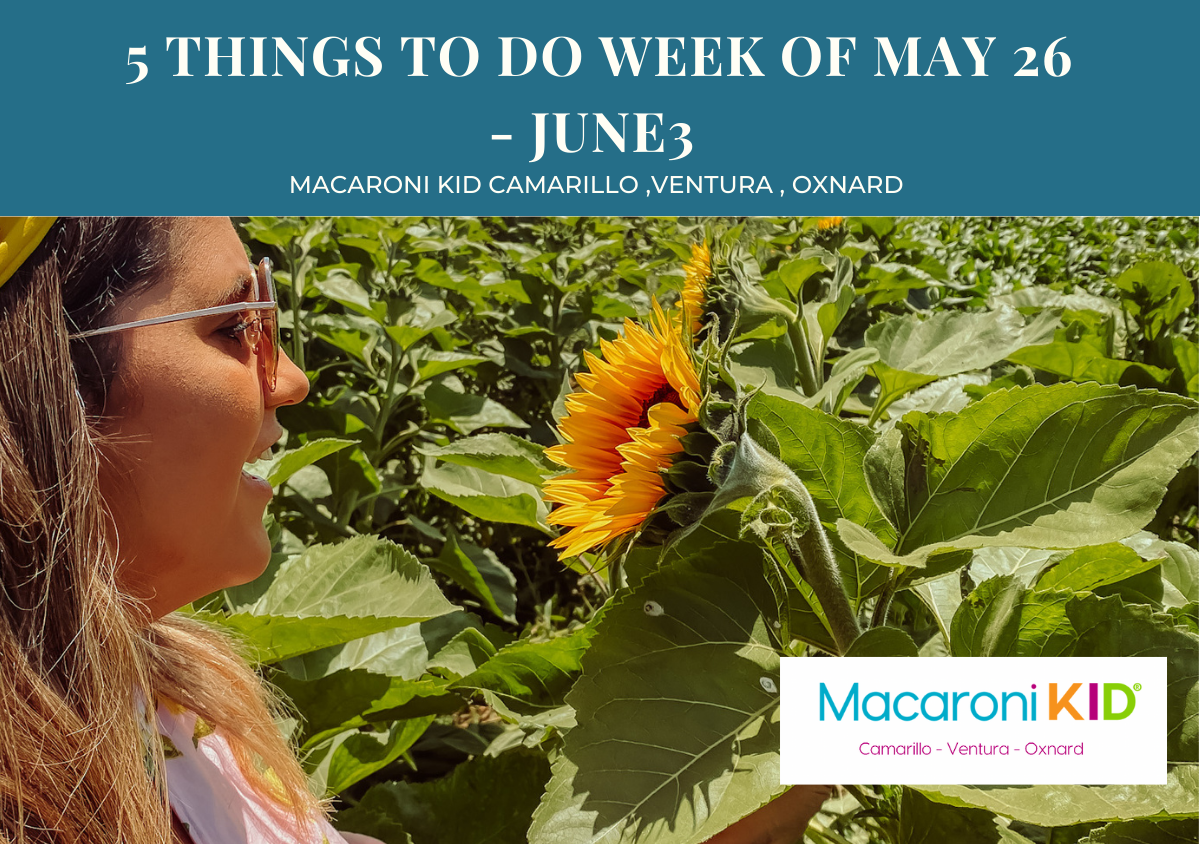 Every Wednesday Macaroni Kid Camarillo, Oxnard y Ventura shares five things to do with your kids in the "805 " over the coming week.
Click on the links for all the details!
Join us as we read stories , plan a red flower, and remember and honor our Veterans as we get ready to celebrate . Wednesday, May 26 at 4 pm
Enjoy The Open Air Seaside Market is a craft and vendor market open to all ages. We'll have great MUSIC yo get you in the shooping mood . So gather the family for some seaside fun . Only at the Ventura County Fairgrounds, Free admission ,onsite parking $ 10
They will be hosting 60 fine artists from all over California, the Nordhoff High School Art Students, the Ojai Studio tour artists and of course implementing all of the COVID regulations (distanced booths, signage, mask enforcement and sanitizing stations).
Ojai Art Center's 44th Annual Art in the Park is live and in Libbey Park (Downtown Ojai) this Memorial Weekend, Saturday and Sunday May 29th and 30th, 10 a.m. - 5 p.m.
It's free and all are welcome.
Spend 1.5 hours on a guided tour of the historic McGrath Family Farm in Camarillo! RSVP Required!
You will learn about
-The legacy of the land we work on
-How the present collaborative is carrying that legacy into the future and bringing new farmers on board.
-Our ambitious plans for soil regeneration.
-See behind the scenes where your food comes from, and get "hands on" with a 15 minute farm task!
This event is ideal for adults and children age 15+. This one is not recommend for younger children.
In person directed Paint Workshop . All ages . Friday May 28th , 6:30-8:00p
EXTRA : Ventura County Line Saturday Service Inaugural Ride - Join the inaugural journey of our Ventura County Line Saturday Service on Saturday, May 29.
Looking for more fun in Camarillo , Oxnard and Ventura