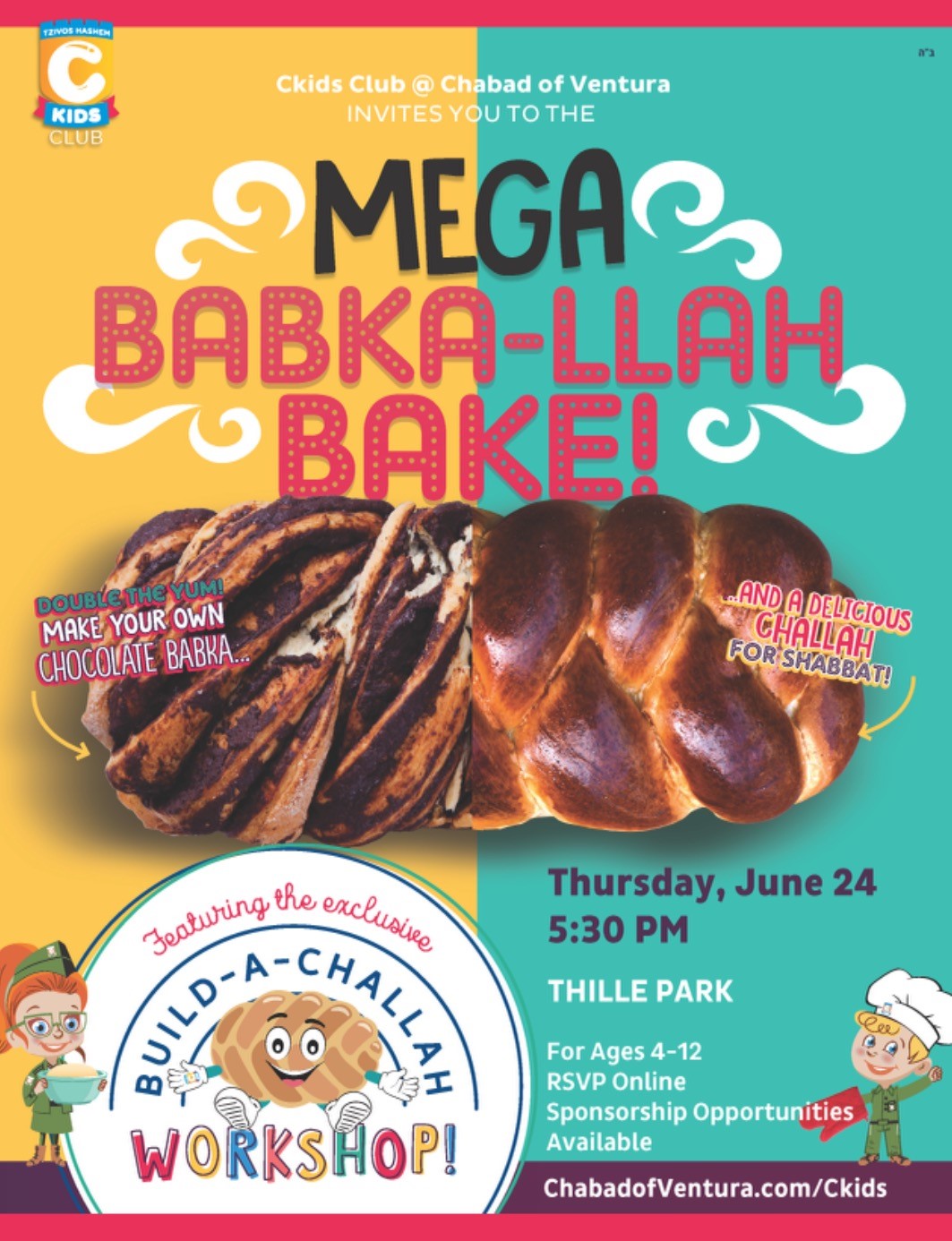 Every week Macaroni Kid Camarillo, Oxnard y Ventura shares five things to do with your family in the "805 " over the coming week.
Click on the links for all the details!
Grab your chef's hat! This event will take your baking skills to the next level with some fun Challah and Babka baking.
Featuring a Build-A-Challah workshop to build your own Challah pillow.
Saturday 26th June , 5:30 pm
2. Meet Catherine Sutherland and Nakia Burrise of Power Rangers at Arsenal Ventura
Meet Catherine Sutherland and Nakia Burrise of Power Rangers in person signed at Arsenal Ventura, Saturday 26th 12pm to 3pm
The Port Hueneme Police Explorer Post 9988 is hosting the 1st annual Hueneme Beach Car Show Fundraiser on June 27, 2021. Show Time 10am-3pm
4. Organic Flea Market
Don't miss the launch of the GRAND Opening of Organic Flea Market at Bombay Bar and Grill . They will have 15 vendors , music by Dj Solo , Photo Booth and more . Thursday , June 24th 5pm-9pm
Take your family to one of our local farms to pick up strawberries !! The season typically last through mid July but with the high temperatures can speed up the process.
Follow us on Instagram for more events and fun !!!
Looking for more fun in Camarillo , Oxnard and Ventura
Sign up today for our weekly Macaroni Kid Camarillo newsletter so you never miss a thing!